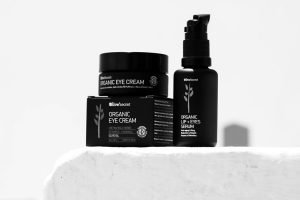 The Olive'Secret Story
Olive'Secret is a Greek company that was founded in the late 90's which researches and develops innovative beauty and health elixirs made from olive oil, that combine drastic biological ingredients and extracts from wild plants of the Cretan nature.
Organic
Skincare
Therapeutic Cosmetics with Cretan Wild Herbs, such as Dictamnus & Mountain Tea.
Contains the innovative molecule Bronze Glucoside, which constitutes a new source of bio-energy.

Organic Ingredients
Olive'Secret, having high the sense of enviromental resposibility, uses
100% organic ingredients from the mountains of Crete Island.